Every year thousands of students pursue IAS Coaching in Delhi. Numerous education centres provide IAS coaching in the national capital, which is why it is considered the ideal hub for civil service preparations. However, every student must make the right choice in selecting the Best IAS Academy in Delhi. Classic IAS Academy would serve as an ideal choice.
Classic IAS Academy offers particular competition preliminary courses. They help their students in building skills that they can use for their entire life in the civil services. They are dedicated to developing a certain curiosity and zeal in their students preparing for the civil services examination. The faculty members at the academy design several inventive approaches for learning. Their approach allows a student to discover knowledge with ferocious intensity.
Vision
Classic IAS Academy always has the vision of bringing forward the brilliant minds of the nation having the finest qualities to become great Indian leaders. The institute works wholly as a group towards achieving the goal of improving the society and the nation by nurturing the brilliant minds of their students and propelling them to reach their full potential.
Being victorious is a hard achieved talent that can only be perfected by putting in the right practice. The superior levels of training and emotional build up provided at Classic IAS Academy intensifies the confidence and self-trust of students, so that they can explore their potential and be driven towards achieving their dreams.
One may have a rather timid start, but it is self-faith that propels candidates to pen their success tales. These motivating statements are not just to attract potential students; rather they have long been followed as a tradition at the Top UPSC coaching in India.These statements when converted to action help candidates to put in uncompromised hard work in fulfilling their dreams.
Often, people are of the belief that opening an education institute is solely for the purpose making wads of cash. However, educational institutes are not money-making business ventures. Yes, there maybe a few who use educational institutes as a facade for earning huge amounts of money and do not motivate their students who are worthy of success. Classic IAS Academy does not think on profit-making lines. Their sole aim is to convey knowledge. This has been their long-standing tradition and their only norm.
There are a number of institutes that are opening up in every nook and corner of the country. Some of these institutes have lost their paths and are misleading their students by making them believe that they are the best in the business by providing several lucrative offers. But, they do not have the right attitude for service. They charge exorbitant fees and make false promises. They will also never be driven to get the best out of their students, considering their sole aim is to earn profits. Such institutes do not have the right direction and their students are put through intense stress or end up being careless in their studies. Even their classes don't guarantee results. These institutes are of the belief that clearing the Indian Civil Services examination is completely dependent on the student. What they don't realize is that they as a civil services coaching in Delhi need to be the support system for their students and take them that extra mile that is required.
There are only a few institutes that are really concerned about their student's social order, i.e. scheduled caste, scheduled tribes, minority, OBC and general category scholar students. All of these have always been treated with utmost importance at Classic IAS Academy, in order to ensure their students are the utmost priority.
Mission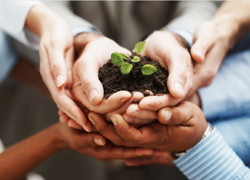 It is pretty evident from above that Classic IAS Academy has one very clear mission. They thrive by providing support to their student in every way, be it educational, mental and emotional, for preparing them for the rigorous civil services examination carried out by the UPSC. They have a distinct vision of forming an alliance with a student's preparation and striving to achieve the ethereal qualification in the country's premier examination.
Classic IAS Academy works rigorously towards achieving this dream of making every student worthy of a qualification into the Indian Civil Services. They completely focus on shaping the abilities of their students and train them to be absolutely ready to tackle the examination head on.
Classic IAS Academy builds an atmosphere, wherein their students can easily obtain all the different kind of requirements for preparing for this competitive examination proficiently and passionately. Some of the major missions that Classic IAS Academy works diligently towards achieving are -
Providing the best in class training for competitive examinations along with individual attention to every student.
To assist all individuals to work towards a single goal of serving the society better.
Inspire their candidates to discover their hidden abilities and revive themselves towards achieving the glories of indomitable success.
Strengthen the potential of their candidates with comprehensive and experienced teaching techniques, so as to ensure they are ready to challenge the competitive examinations.
Commit students towards the beauty of kindness, serving sincerely and respecting the society and the nationhood.
Develop and nurture honour morals, deep feelings, beliefs, and team management qualities in all their students.
Inspire and support the financially poor, but deserving candidates, for the competitive examination.
To analyse the potential of every aspirant and make them understand his/her capabilities such that he/she can realise the fruits of their unprecedented potential.
To ensure that young people are given a chance to nurture their vibrant and fertile minds by being able to put emphasis on and imparting them the courage of their convictions.
Classic IAS Academy is certainly among the best IAS academy in Delhi, but at the same time, their reputation as an academy that considers its responsibility to inculcate self-confidence in one's instinctive talents and develop their skills, allows them to easily rank ahead of the herd. Thus, stepping into this institute is a worthy choice that any IAS aspirant is likely to make.